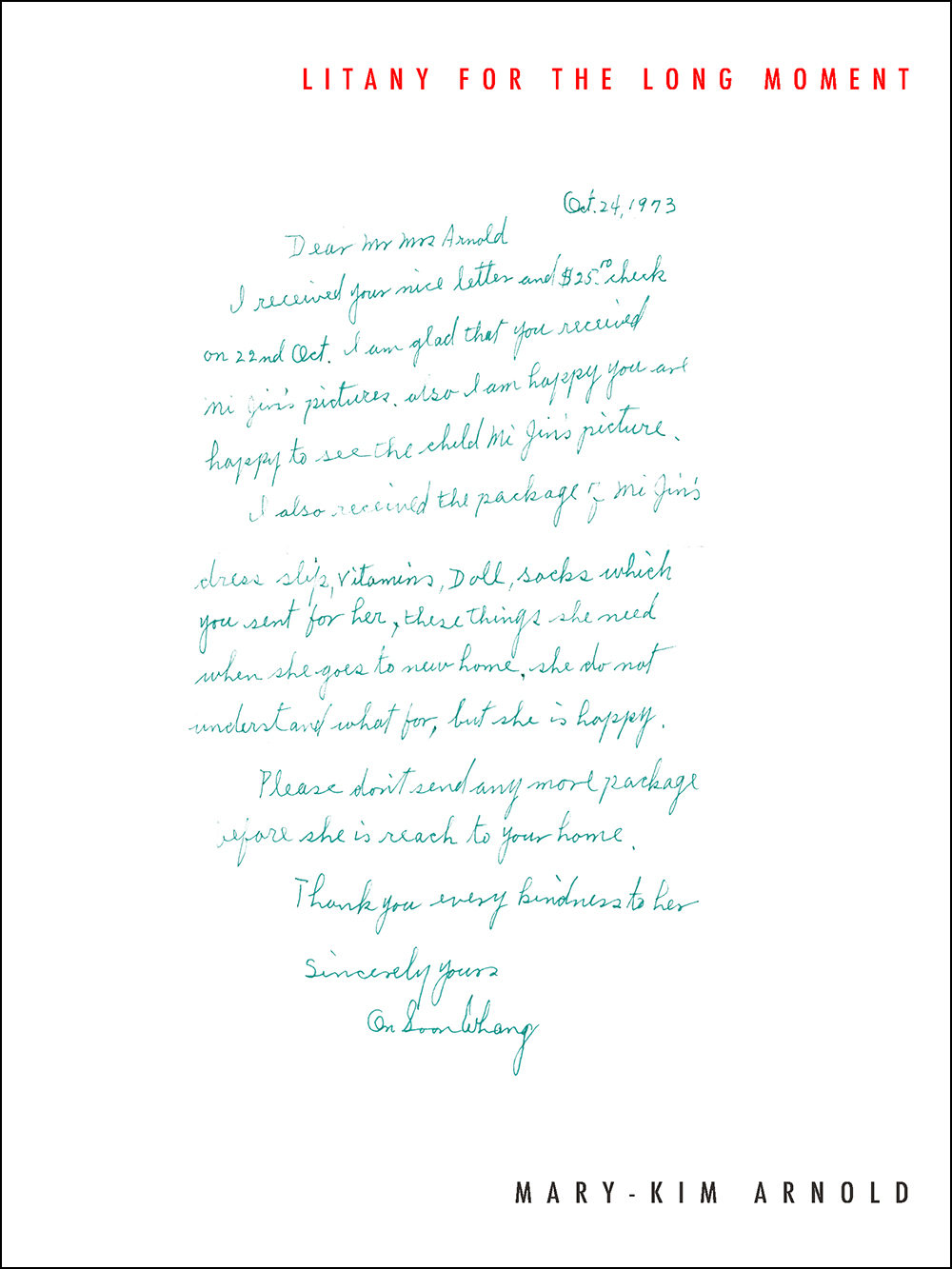 FORTHCOMING SPRING 2018
Litany for the Long Moment is composed of three sections. "Awake, Location" is a single long poem concerning the speaker's return to Korea as part of an adoptee homeland tour. While narrating visits to tourist sites and language lessons, she reflects on her own feelings of isolation and anger. Running along the bottom of the pages of this travelogue are fragments of text taken from her "Social Study," the official report of her condition and habits at the time of her adoption at age two. The second section, "Learn Korean," is an essay in which the speaker attempts to claim a kind of lineage through learning Hangul, the Korean alphabet. Drawing from linguistics, cultural studies, and literary theory, the speaker situates herself in the context of Korean American artist Theresa Hak Kyung Cha and Korean American poet Myung Mi Kim, and explores the interconnectedness of language and culture through the lens of migration and cultural rupture.Litany for the Long Moment is a lyrical co-consideration of Cha and photographer Francesca Woodman. This last section is a meditation on impermanence and death—of the speaker's own mother, and of these two artists. Borrowing notions of photography from Roland Barthes and Susan Sontag, the essay explores the vulnerability of women's bodies, the violence of the gaze, and the loss that permeates our lives.
SELECTED BY CARLA HARRYMAN FOR THE 2016 OPEN BOOK CONTEST
Litany for the Long Moment is an assemblage of concise and poetic responses to unanswerable questions grounded in memory's combinatory powers and in the pronouncements and obscurities of the personal archive and public document. It is a work that seeks to retrieve impossible-to-access realities, which extend through and beyond the singular experiences of poverty and diaspora of the author's early Korean life and unforeseeable, future trauma in the American world of the new mother. Arnold's deft emplotment of commonplace items, such as a graph of the Hangul alphabet or the Korean television program questionnaire (which she uses as a compositional prompt throughout the essay), guides the reader through a terrain of never-settled fact, difficult desire, and obscurity of persons and histories that animate her excursion into zones of personal and philosophical doubt.
— Carla Harryman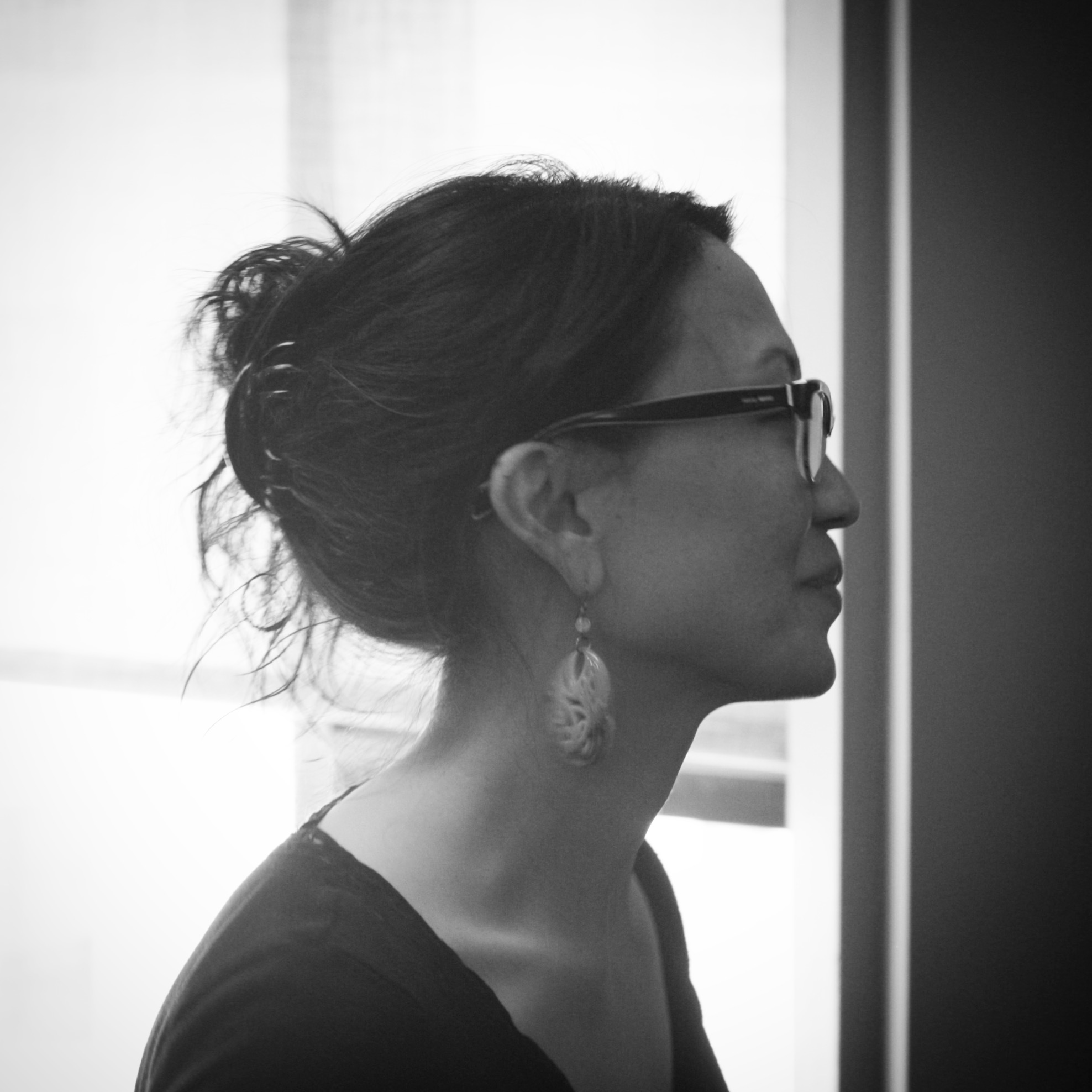 Mary-Kim Arnold is a poet and visual artist. Her work has been featured in a number of literary and art journals, including Tin House, The Georgia Review, Hyperallergic, and the Rumpus, where she was Essays Editor from 2013-2015. She was born in Seoul, and was raised in New York. She holds graduate degrees from Brown University and Vermont College of Fine Arts. She lives in Rhode Island.